AlignMENt Blog - For men who want to be great fathers
Blog posts tagged with "running"
|
July 28, 2018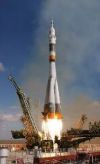 I have never thought of myself as a runner. An athlete yes, I played three sports in high school and played college baseball. A runner? No, running was the thing you did at the end of practice that you dreaded. In the last 24 months, I have developed the habit of running 100 miles a month.