AlignMENt Blog - For men who want to be great fathers
Blog posts tagged with "anger"
|
November 13, 2018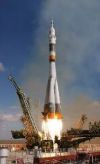 There are 4 possible responses to disappointment and only one of them is healthy. What is your achilles heel?
|
April 15, 2018
Slowing down to ask 3 key questions will reduce our stress and increase our effectiveness in life.
|
April 6, 2016
Anger can provide short term gains, but it is a poor long-term counselor.