AlignMENt Blog - For men who want to be great fathers
Blog posts tagged with "habits"
|
September 10, 2018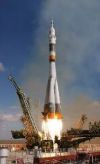 A lot of the coaching I do comes down to people wanting to build positive habits or eliminate negative habits. Everyone understands that positive habits are great, but they also seem elusive. We get started and we are excited and then we blow it 3 days, 3 weeks or 3 months into the process.  Now that we have blown it, might as well just chuck the whole thing and have 3 pieces of chocolate cake?  Am I wrong here?  
Keywords:
automate
,
coaching
,
dweck
,
eating clean
,
exercise
,
failure
,
fixed mindset
,
growth mindset
,
habits
,
life coaching
,
persistence
,
success
|
1 comments
|
July 28, 2018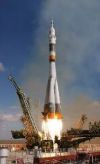 I have never thought of myself as a runner. An athlete yes, I played three sports in high school and played college baseball. A runner? No, running was the thing you did at the end of practice that you dreaded. In the last 24 months, I have developed the habit of running 100 miles a month.
|
August 11, 2017
Setting a Goal is step #1 to developing SMART Habits. Goals must be easily measurable and observable. In other words, there should be no question whether you did them or not.
Keywords:
coaching
,
goal
,
habits
,
life coaching
,
male
,
perfectionism
,
procrastination
,
success
,
teens
,
weight loss
,
young men
|
3 comments
Blog Archive
Related Topics