AlignMENt Blog - For men who want to be great fathers
Blog posts tagged with "happiness"
|
February 11, 2019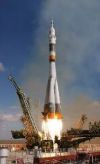 How we answer the most basic question we get everyday, "How are you doing?" can say a lot about our mindset and happiness.
|
September 6, 2017
Once we set a goal it is critical that we have ways to keep us accountable. We can monitor our progress through apps, spreadsheets, check-in and a variety of other methods.
Keywords:
athletes
,
coaching
,
goal
,
grit
,
growth
,
habit
,
happiness
,
life coaching
,
mindset
,
persistence
,
positive
,
progress
,
success
|
1 comments
Blog Archive
Related Topics