AlignMENt Blog - For men who want to be great fathers
Blog posts tagged with "life coach"
|
November 13, 2018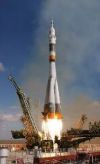 There are 4 possible responses to disappointment and only one of them is healthy. What is your achilles heel?
|
March 9, 2018
The children of highly successful parents can easily be labelled as disappointments or underachievers. As highly successful parents, we need to ask the right questions and create an environment for success for our kids.
|
April 6, 2016
Anger can provide short term gains, but it is a poor long-term counselor.
Blog Archive
Related Topics