AlignMENt Blog - For men who want to be great fathers
Blog posts tagged with "teens"
|
February 11, 2019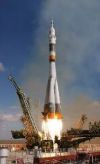 How we answer the most basic question we get everyday, "How are you doing?" can say a lot about our mindset and happiness.
|
August 11, 2017
Setting a Goal is step #1 to developing SMART Habits. Goals must be easily measurable and observable. In other words, there should be no question whether you did them or not.
Keywords:
coaching
,
goal
,
habits
,
life coaching
,
male
,
perfectionism
,
procrastination
,
success
,
teens
,
weight loss
,
young men
|
3 comments